New Solterra EV for Subaru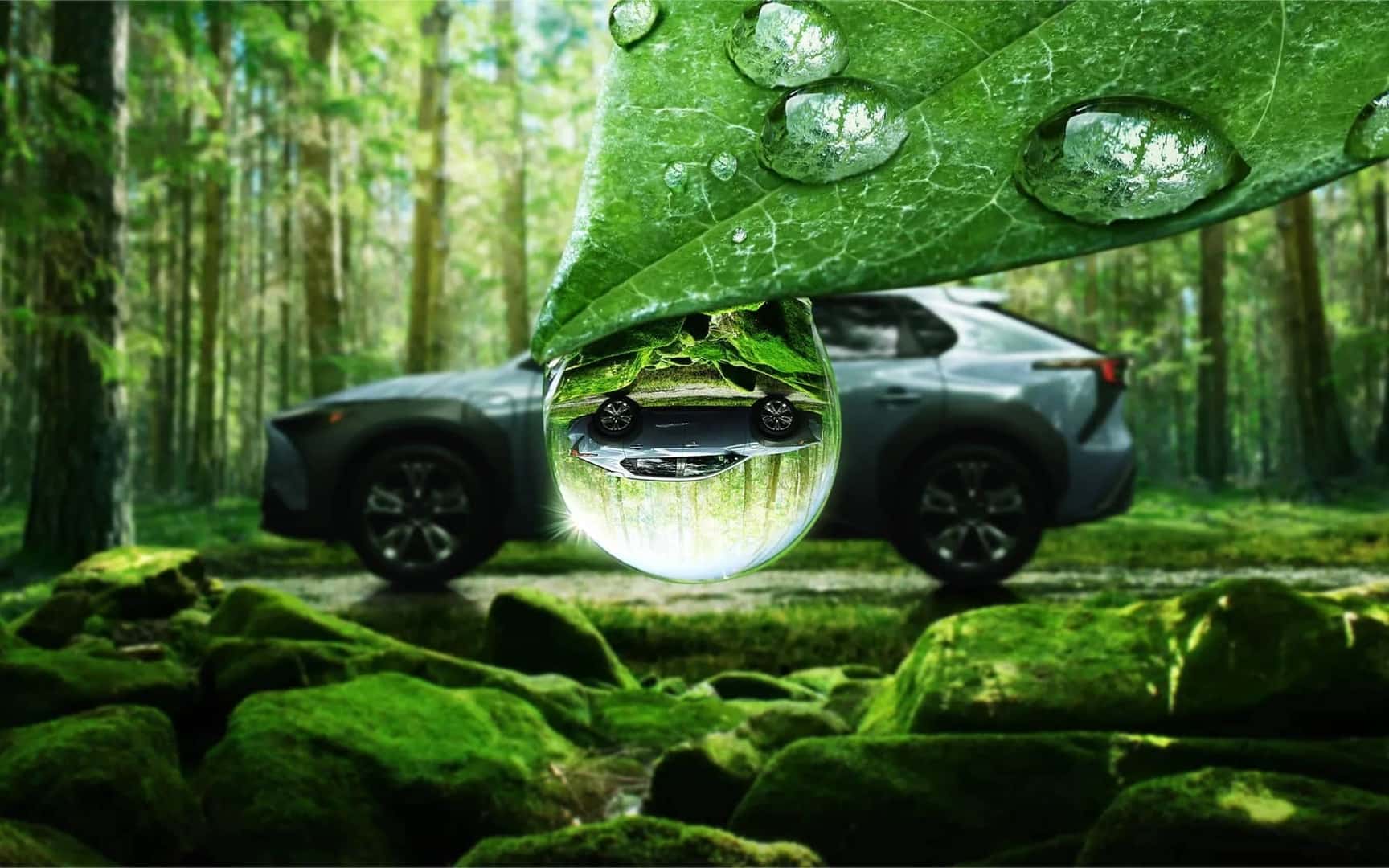 The all-new 2023 Subaru Solterra all-electric SUV debuts November 11th (2021). Subaru revealed its first all-electric model through a live presentation from Subaru President and CEO Tomomi Nakamura, and the Solterra development manager will also chime in on the introduction.
The new Solterra EV SUV unveiling commenced on November 10th (2021) at 5:30 PM (EST) in the US. The presentation of the Solterra came through a 30-minute live via YouTube; just click the link.
Here's What to Know
The new Solterra comes from the Toyota bZ4X announcement. The Solterra comes equipped with a 71-kilowatt hour battery, delivering up to a 250-mile driving range, along with new safety technology.
Though the Toyota bZ4X provides both front and all-wheel drive, the Solterra includes the legendary Subaru Symmetrical all-wheel drive along with exceptional ground clearance.
The all-new electric compact will incorporate a higher ride height and expanded all-weather capabilities. The Solterra also includes X-Mode for an enhanced off-road experience.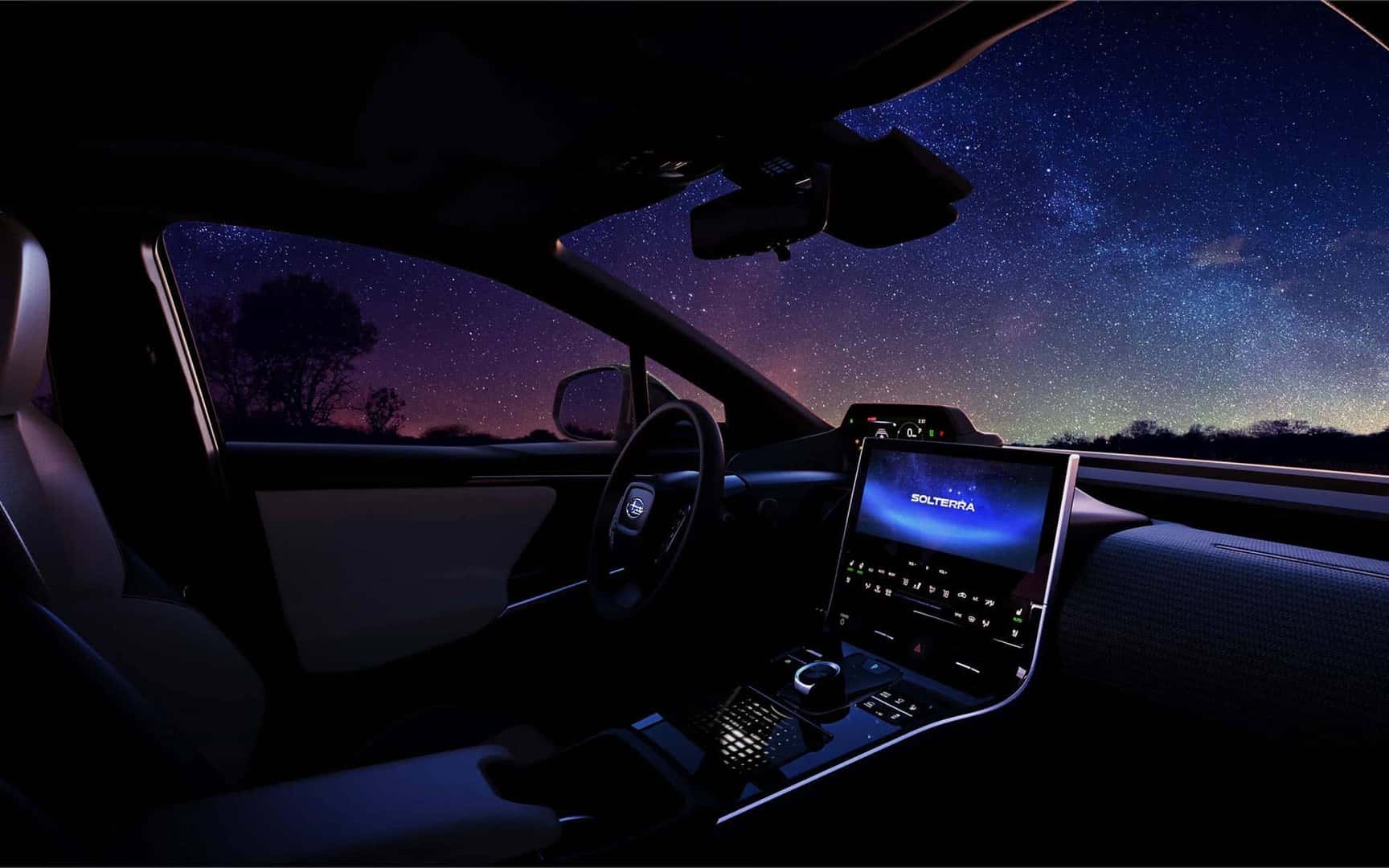 The Solterra and its all-wheel drive embody an 80-kW motor located on the front and back axles. The Solterra also produces an acceleration of 0 to 62 mph in less than 8 seconds, along with a range of 248 miles. In addition, the batteries received top-of-the-class capacity retention with 90 percent after ten years.
The Solterra's size is equivalent to the 2022 Subaru Forester SUV. Manufacturing of the compact SUV will proceed through Toyota at its Japan factory, and distribution will commence globally. However, production of the all-electric Subaru faces limitations until the end of the early sales period.
The Subaru Solterra will premiere in Japan first, then the US, Canada, Europe, and China. After its Japanese launch, the Solterra will arrive in the US by mid-2022.
Subaru never stops producing quality vehicles, and Kenny Ross Subarunever stops generating the best deal for you. We offer many new vehicle inventories and our quality pre-owned vehicles to choose from with over six decades of service. Our sales team is friendly, passionate, and eager to find the vehicle driving around in your dreams. We pride ourselves on finding the deal that exceeds your expectations. In addition, our finance managers find you the right program at the most competitive rates. So if you want to get a headstart on that new car smell, apply for auto financing at any given second in a matter of seconds. But if you aren't ready to give up your most prized possession, don't worry. Our technicians are here to take on your next service or auto repair

So make your way over to Kenny Ross Subaru. Whether it be a deeply discounted car, aggressive lease payment plan, routine maintenance, or a significant overhaul, sixty years of business should let you know you've come to the right place. Ask a neighbor and see what Kenny Ross Subaru has in store for you.
Source: OG Blog